A Belgian Christmas Carol
It begins quietly in December when Mariah sings her first notes of "I don't want a lot for Christmas." over the radio. But it isn't until Saint Nicolas (Sinterklaas for the Flemish) has passed on the 6th of December that Belgians really start to celebrate Christmas.
As a former Christian nation, Belgium used to celebrate in a very traditional way with a multi course dinner on Christmas Eve, attendance at midnight mass and a visit to the greater family on Christmas Day. But young families tend to view Christmas more and more as a cosy gathering rather than a religious feast. Be it traditional or modern, however, there are 4 things absolutely needed to make a Christmas celebration a Belgian success. Discover what they are!
The food
Belgians are notorious for their love of food. As a country known for their beer, chocolates and waffles, they see every occasion as an excuse to fill the dinner table with delicious treats. And Christmas is definitely no exception. Since most Belgians aren't practitioning Christians anymore, there are no set rules on what to eat and drink on Christmas Eve and Christmas Day. Everyone does as they please but there are a few things that never go out of style.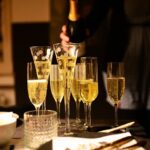 The evening usually starts with an apéritif where bubbles are served and guest enjoy small bites. These could be store bought appetizers which you heat up in the oven, or something like shrimp cocktail eaten cold out of a little glass.
Once everyone takes their seat at the table, the starter dish is served. Here there is usually the unspoken rule: if the main course is meat or poultry, the starter dish is fish and vice versa. The most popular fish to land on a plate in Belgium are salmon, codfish and prawn, however the more traditional families tend to serve soup.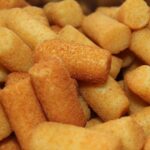 For the main dish, the Belgians usually opt for a big piece of meat. A roast, glazed pheasant or stuffed turkey are all possible options, but the one option not up for debate is the potato based side dish. Belgians love their potatoes, be it in the form of fries, mashed or, very popular during the holidays, croquettes. Croquettes are the hybrid version between fries and mashed potato, where the outside is a crunchy jacket and the inside a smooth potato purée. Dip these croquettes in some mayonnaise or meat gravy, and you will be in heaven!
Another popular main dish during the holidays is gourmet. It is a form of fun cooking where an electric grill is placed on the table and everyone cooks their own piece of meat or melts a piece of cheese in their designated single serve sized pan. Bread, pasta, potatoes and vegetables complete the meal.
The Christmas dinner usually ends with a Bûche de Noël or Kerststronk in Flemish. This is a cake shaped like a yule log, topped with heavy whipped cream. These days this cake is, more often than not, swapped out for its ice cream version. And if all the previous courses didn't send you into a food coma, this heavy dessert surely will!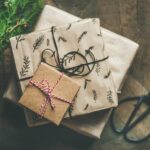 The presents
Since Belgium already has their giver of gifts in December in the form of Saint Nicolas, Santa isn't really part of the Belgian Christmas game. Gifts are given to the family, by the family, and are usually opened in between the dinner courses. Everyone buys a gift for everyone, with special attention for the little ones. Gaining in popularity is the drawing of a single name of a family member for whom you have to buy a gift, reducing the gift-giving anxiety.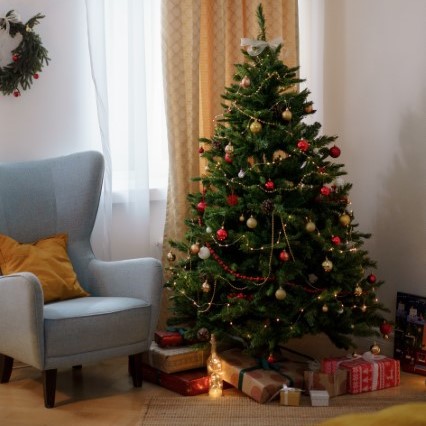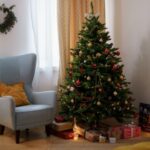 The decorations
It's a household rule that you are not allowed to put up your Christmas tree until Saint Nicolas has visited. So usually, Belgians start decorating their houses the first weekend after the 6th of December. Most have a (real or fake) Christmas tree and a wreath hanging at the door. And there is always that one neighbour that goes over the top with decorating the outside of his house with Christmas lights.
The three wise men (Driekoningen or Epiphany)
The visit of the three wise men marks the end of the holidays. In some regions, children dress up as Caspar, Melchior and Balthasar on the 6th of January and go door to door to sing the song of the three wise men. There is also the tradition of eating a special three wise men pie, which is a simple frangipani with a hidden bean inside. The one who gets the piece with the bean is crowned wise man and gets to wear a plastic or paper crown throughout the day.