Meet Mirosław Błaszczak, our temporary production worker at Somnis Bedding
Somnis Bedding in Lokeren designs and produces high-quality sleeping comfort. We spoke to Miroslaw, who has been working for this family business for ten years. You can read all about his work and how he enjoys life in Belgium in this article!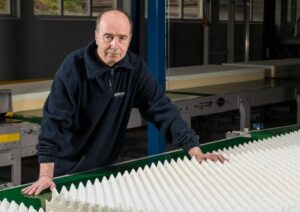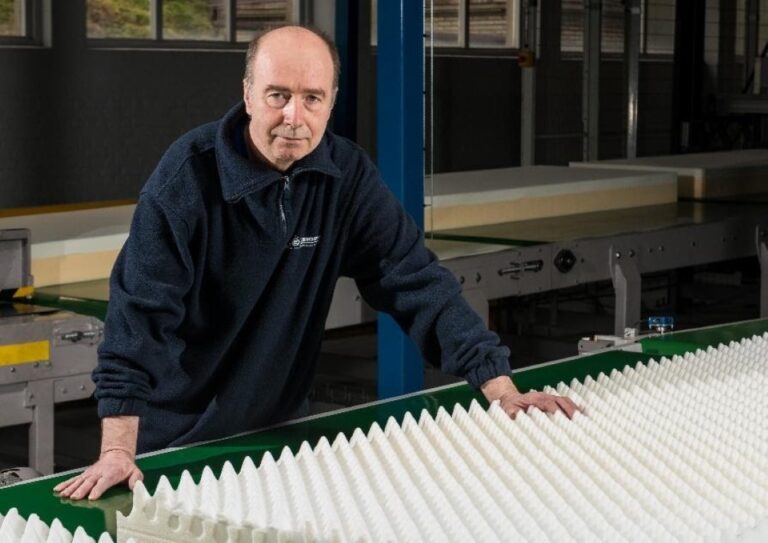 Hi Mirosław, how did you end up in Belgium ten years ago?
Before I started working in Belgium, I worked for four years in England, near Sheffield. My goal was to learn good English. But the island is far from Poland, and that started to weigh on me. And they drive on the left 😊. I returned to Poland, and started looking for a job. Unfortunately, after a few months of searching, I realised I had to do things differently. In England, I had become accustomed to a certain level of earnings. I adapted my strategy. When I heard that in Belgium there were high salaries and good working conditions, I came to this country.
What kind of job were you looking for?
I am a machine and equipment builder. I worked in Poland for 20 years. I sent my CV for positions as a technician and mechanic to different companies and agencies. A recruiter from Link2Europe contacted me. We talked via Skype and I sent them the necessary documents. After about a month, a job was offered to me and I was able to come to Belgium.
What were your first impressions when you arrived at your new work place in Belgium?
First, I got a good cup of coffee! Then we continued our talks in the office and I signed the documents. I also met the colleague with whom I was going to live. We were given a car to use for commuting to work. On the second day, we drove to the company with Igor Van Assche, where I met my foreman. Everything was well organised and stress-free.
How were your first few days at your new company?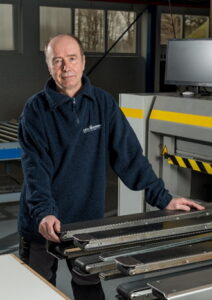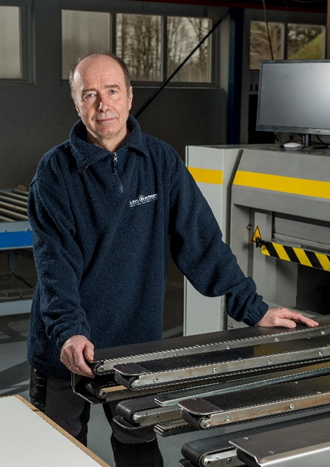 On the first day, we were late for work! We lost our way. Fortunately, we were treated kindly and with understanding. My first job was related to the maintenance and repair of multiple-needle quilting machines. Later it turned out not to be a suitable job for me. Link2Europe then helped me to quickly change jobs within the same company. Together with a girl from Bulgaria, I started working on the production of mattresses. After some time she left the company, and I took over her tasks and started managing a team of six.
Did Link2Europe also help you with your administrative obligations?
Yes. Link2Europe helped me open a bank account and obtain health insurance. They arranged a flat for me two kilometres from my workplace. Furthermore, they supported me in registering with the municipality and helped me sign on for social benefits. This help was fantastic. I thought I would have to take care of most of these tasks myself.
What language do you usually use at work at Somnis Bedding?
When I started, I didn't speak a word of Dutch. My English was good and all instructions were given in English, so I understood the health and safety rules well. In the meantime, I learned a bit of Dutch. I took a semester of Dutch for foreigners and studied it during the weekends. The company employs people from all over the world. Everyone speaks English there!
How has your experience of working with Link2Europe been?
I can answer positively! It is easy to work with them. They pay correctly, and on time! And they help me with various things, including tasks that are not work-related.
And living in Belgium, how does it feel after all these years?
I feel fine here. In my spare time I enjoy local events. I go to rock concerts and festivals like Graspop Metal. I have already discovered a lot of places that I like. I love Bruges. I have also visited many Belgian museums, because I am interested in painting. During the holidays, my family comes to visit me and we travel together. I feel European and I could, I think, live anywhere. My passion is travelling and getting to know new cultures, talking to people and getting to know them. I am a passionate humanist 😊.
Thank you very much for this chat Mirosław and we wish you good luck!