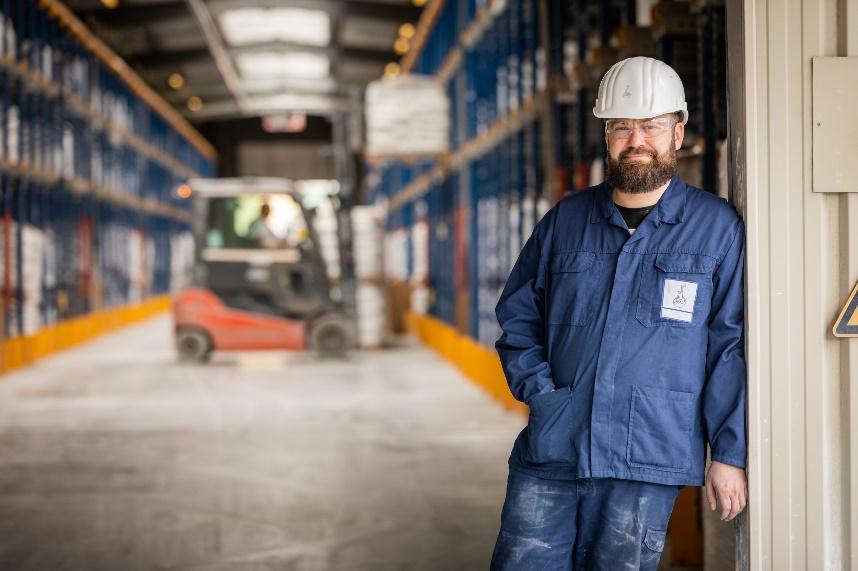 Meet our temp Lukasz Ptasiński, forklift driver at KRONOS EUROPE in Ghent
Lucky us, we got to disturb Lukasz on his day off for an interview. Tomorrow at five o'clock sharp his next shift starts, so today is a relaxing day for the forklift driver currently working at KRONOS EUROPE. Lukasz has been working through Link2Europe for five years now. High time for an interesting chat!
Hello Lukasz, how did you end up in Belgium?
That was a long time ago, I've been working in Belgium for five years now. I was born and raised in Poland. After my military service, I moved to the Netherlands at 23 to work and study. I first worked in the Netherlands for five years. Then I discovered Link2Europe on the Internet. We did a few interviews, and I left for Belgium! Easy: the language is the same!
Tell us something about your career in Belgium?
I have always worked for Link2Europe in Belgium, a great advantage of working with them is that they have really good companies as clients!
I have worked in recent years at Ceva, Cummins, DHL and now KRONOS EUROPE in Ghent. At KRONOS EUROPE, together with 300 colleagues, we make titanium dioxide, a chemical that is added to many products to make them whiter or give them more shine.
As a forklift driver, I transport pallets from production to the warehouse. It's a good job, I know perfectly what to do, no stress, no problems!
We work in a team of six people, four operators and two drivers. Plus a foreman. What's nice is that my experience allows me to help other people.
What languages do you speak?
I speak Dutch and English all day long, as it suits the colleagues. I understand everything.
I learned Dutch through one year of language education in the Netherlands. But I mostly gained my knowledge in the different companies where I worked. The accents are sometimes still a challenge, especially the first year when I came from the Netherlands to Belgium.
It does come in handy if you speak Dutch. Especially outside work, in stores, gas stations, but also when you want to read a menu in a restaurant. Belgians find it very pleasant if you speak Dutch well.
Do you like working at KRONOS EUROPE and why?
KRONOS EUROPE is a really good company. They offer good earnings. I work in a four-shift system, work seven days, rest two days and work seven days again. Especially the allowances are financially interesting, for example working on Sunday is paid at 200%. I also enjoy a lot of vacations.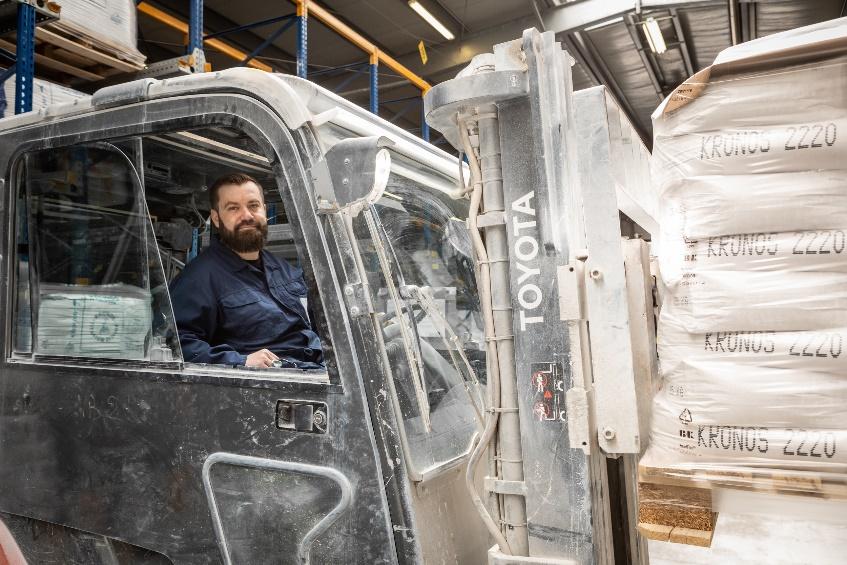 And when you're not at work, what do you do Lukasz?
I have quite a bit of free time. First I rest. And then I enjoy the beauty the country has to offer, Brussels for example. I like Knokke the most, the combination of sea and city. The Hague has that too. I also have a good mountain bike, and Flanders is ideal for cycling with its beautiful bike paths. Sometimes I head out for two days of cycling. Working out can also relax me a lot.
Can you list the three biggest advantages in your collaboration with Link2Europe?
Yes certainly! First of all, I always get paid on time. On Wednesday my paycheck arrives and on Thursday it arrives punctually in my account. I know from experience, this is not always the case when working abroad. Two, the payments are correct, the allowances and so on, I know they are calculated correctly! And then there is the smooth communication with the Link2Europe team. If I have a problem or a question, I can always reach them by mail or phone and I get an immediate answer. If documents need to be signed, I go to the office.
I'm happy to have work as a forklift driver in Belgium, it's a good job! It pays better than in other countries. And with Link2Europe I have a real professional interim office!
Many thanks for this interview Lukasz and we wish you good luck!