Link2Europe recruits operators for SanoRice
There is a very good chance that your delicious rice, corn or multigrain waffle is produced in Zottegem. Because that's where SanoRice, the largest private label producer in the world, is based. Every day, some 300 employees work hard to make the best puffed waffles. Its partner Link2Europe lends a hand with sustainable international recruitment.
HR Manager Monika De Coninck already had some experience with international recruitment when she started looking for a new partner at the end of 2018. As there are not enough skilled production and packaging operators present in the Belgian labour market, the company needed a solid partner to fill these bottleneck vacancies, in addition to its own recruitment. Its wish list included a sufficient and qualitative influx of operators and end-to-end support. Link2Europe emerged as the preferred partner.
"Today we are two years down the line and we have achieved these objectives," says Monika. "Link2Europe provides around twenty new temporary employees on an annual basis, some of whom remain with us as permanent employees."
Comprehensive approach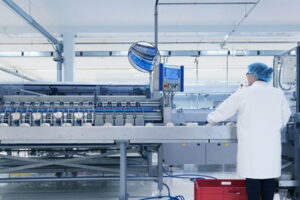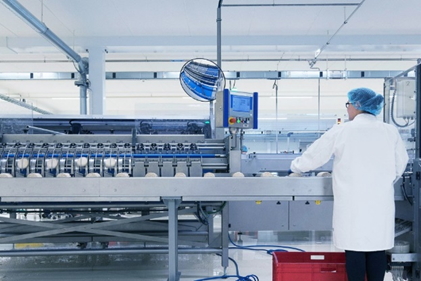 "They search, screen and recruit skilled operators abroad, in our case Poland, Romania, Croatia and Ukraine. Link2Europe also takes care of administrative support for the selected candidates. This includes housing, mobility solutions, and the preparation of permits and registration with, for example, the municipality and health insurance companies. In addition, they pay attention to the temporary workers' social life. They organise activities so that foreign workers really feel welcome. When a new foreign worker starts working for us, Link2Europe provides a tour of the site, often in the employee's own language.
Even when the employee transfers to a permanent contract, Link2Europe guides them in a number of areas, including finding suitable accommodation. We need this comprehensive, all-inclusive package, because we cannot organise it ourselves.
Fingerspitzengefühl
Packing and production operators are hard to find in the Belgian labour market.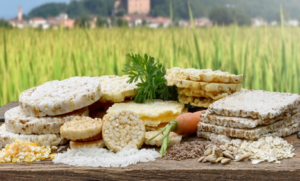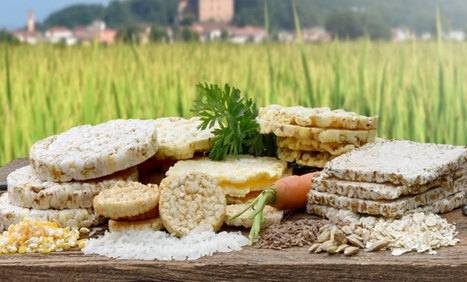 Waffles are made with natural raw materials such as rice, maize, chickpeas, quinoa or buckwheat and this mixture base sometimes varies. Therefore, we need employees with experience in the food industry who are able to master the production process and who are not afraid of working with high-tech machines. Apart from technical insight, we need 'Fingerspitzengefühl'.
We require candidates interested in working for us to have a basic command of English, so that instructions and safety measures are understood. During the interim period, we organise Dutch language lessons. We pay for the lessons through a language school. However, due to the coronavirus, we have switched these lessons online, and look, that works too. Knowing Dutch is important for communication among colleagues and also for integrating into our country.
We closely follow our new employees' progress. There are regular performance reviews and we give a lot of feedback. This is important for us, because after all, these new employees have left their country for a new adventure here. Often, they come alone and have no safety net. Therefore, we also pay attention to their well-being. If the interim period is positive and they achieve the required level of Dutch, they are offered a permanent contract. Sometimes they work here for a while, leave and then return. They have made a significant contribution to the company and we are very grateful for that.
Close relationship with recruitment partner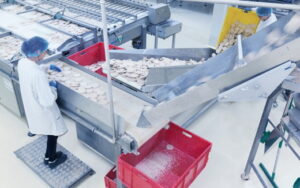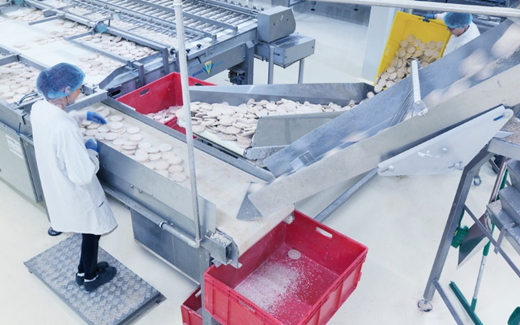 In the meantime, we have built a very good relationship with our recruitment partner. They know our profiles. We have also asked them to spontaneously suggest suitable candidates. We always find a place for the right candidate. And Link2Europe knows us well enough to know which personalities fit into our company. We have a close relationship with our contact person; she keeps us perfectly informed about who is in the pipeline.
International recruitment was a deliberate choice for SanoRice. But that's only logical: Europe has open borders. You have to dare to choose the correct solution, make your company organisationally ready and select a strong recruitment partner," concludes Monika.